Join Imhypee for work
join and Work for us and Earn money without investing single penny.
Who we are?
We are leading Digital Content creator and looking for more challenges and expanding our reach globally. Imhypee is a subsidiary of Peeyu Squad and we provide web tools, content through our Blogs/websites, Facebook pages, and many more…
As we expanding and pushing our limit to the new era we have launched Four (4) new projects mentioned below:
What we want!
We want good and excellent Content writer/ Article writers. No experience needed!
Every Article length should be minimum 600 and maximum your choice.
Unique and Original
Must be high-quality
IMPORTANT: Every content should be Unique – article, images, text, words should not be copied or modify from pre-existing content (which is already present on the internet).
Imhypee Projects Description
We are Majorly working on these projects and further, we will explain each Project description with the role, income, working time, up-gradation.
Wishes Imhypee
At Wishes by Imhypee the title primarily focused on wishes, greetings, etc in Hindi Content for this website we want writers who have expertise in writing Hindi content.
What Type of content you should provide?
Shayari, Jokes, Happy birthday wishes, Festival's wishes example – Holi, Diwali, Christmas, and so on, Special dates example – Happy New year, Patriotism lines, etc. Check out an example
The main reason because of less competition and more chances to get a higher rank in search results and generator more money through your article or post. You may not be aware of the readership of Hindi content which is approximately 74% which has not been unleashed till now.
Movies Imhypee
Movies are a great way to gain and earn more in a short time. At movies by Imhypee we aim to provide high-quality movies review, movie downloading articles you can check out example 1: here, example 2: here. We are strictly against piracy sites and leaked content.
Page Generator by Imhypee
Page generator Imhypee is a web tool used by the developer to generator legal pages for there Apps (applications) for both Android & iOS. For this we are looking for a developer (HTML, CSS, JavaScript) to extend this web further for Generating pages for Blogger, WordPress users As well.
Till now we are generating Privacy Policy and Term and Condition for Apps Check it out.
How Can Much Money Will I get?
Great news! We will pay you for every article you write but your earning is totally depend upon you and how much traffic you drive from your article/post from organic search.
What we take from you?
We take 40% commission from your total earning on the final settlement date. As we have to pay Tax, Server charges, domain renewal fees, CMS (Contain management system), and Timely Maintenance charges.
How much traffic my article is getting?
Now you may be wondering you will know how much page view and traffic your article is getting. So if your article is ranking and engaging users we will share your article analytics report with total earning.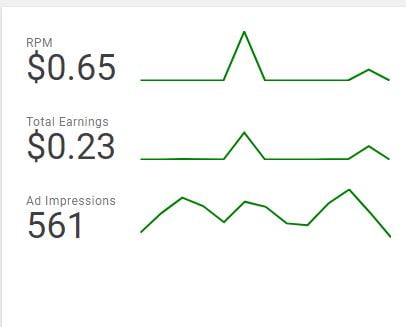 What to Avoid from getting Ban
Always avoid opening your own articles, content, pages again and again. Forcing your friends, family to visit your article is prohibited. As we monitor your traffic regularly!! Always avoid direct traffic always focus on organic search.

Get Started with Imhypee
If you are interested to work with us Mail your own written Article/content at teampeeyusquad@gmail.com